I did the thing! I left my full time career in tech this year, to pursue my dream of being a full-time entrepreneur. When you dream about something for so long it is always the most magical moment when that thing comes to fruition.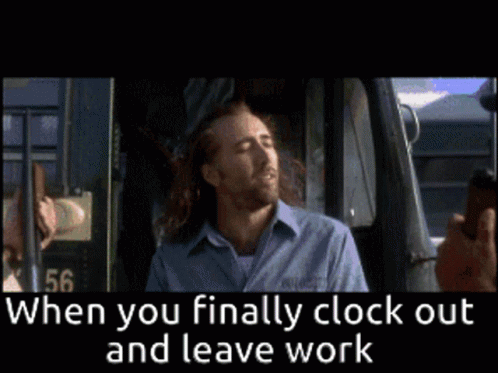 I had a really great career working at Shopify, a Canadian commerce company. I started with Shopify almost 6 years ago. Working in commerce allowed me to advance my skills as a business owner finally ending my time working on the financial side of the company, I would connect with our merchants 1:1 and help them to grow their business with our amazing Capital program. (If you are a business owner, definitely check it out!)
Have you ever had job you loved but knew something else was calling you? That is how I felt about leaving Shopify to run my candle business full time. My husband and I talked about the idea and we decided now is a good time to take the leap and work on my small business full time. So I did!
The below picture was on one of my final days working at Shopify, those last two weeks were a lot of fun once I got used to the idea that I was actually leaving.
My love for entrepreneurship, I think was something I had in me since I was young. Do you feel that way about entrepreneurship? That natural inclination and feeling of being drawn to something you are passionate about and want to grow.
I always loved working directly with people and running my own side hustles over the years. My Mum was also an entrepreneur and owned different businesses when I grew up. From a very young age I remember seeing her working on her business, I always loved attending trade shows to see her and I remember helping to setup her booth at different events or visiting those old beautiful brick warehouses in Montreal where she would purchase supplies.  In a way, I'm sure that is where I grew my business mindset from and I am so thankful to have gotten to experience these things growing up.
Once I left my full time job, I had so much more time to focus on making Soy Candles and working on business growth. I grew my candle line to a wide variety of scents, including my best seller Strawberry Mimosa! I worked my way into several retail stores and continued to grow my knowledge as a business owner. Leaving my full time job helped lay a strong foundation for where I wanted to go with Canapa Candle.
I managed to do wholesale orders with 6 different businesses here in Cape Breton Island, all in my first 6 months of business!! One of those shops includes Middle Ground Market, they are based in downtown Sydney, Nova Scotia and help encourage and build a strong business community. 
I was able to see a dream come true as well, by seeing my Soy Candles sold locally at another new business in Cape Breton Island called North Star. North Star resort is based in foggy Louisbourg, they are owned and operated by the amazing designer duo Colin & Justin. Canapa Candle is also based here in Louisbourg and it was a really special moment seeing them sold here in our beautiful town.
Getting to work with different retailers across Cape Breton Island has been a blessing. Since starting this journey I have learned a lot, earlier in the year I took a course on how to expand your business to wholesale, it helped a lot.
Starting out, I did get a rejection or two from different shops but those were amazing learning experiences and a reminder that as a business owner, your product might not fit in every shop. 
I have received questions from other business owners regarding how I was able to get into stores and I'd love to write another blog post on this topic. If you are interested in learning more about my journey expanding the wholesale side of my business, along with any tips and tricks I learned along the way, comment below and let me know what you'd like to hear. I'd be happy to share.
The best advice I can share is, like any journey, things take time and you can't rush them. When that perfect time came along I knew it was the right time to leave my full time job and be a full time entrepreneur here in beautiful Nova Scotia. 
To all the other business owners who might be reading this, if you are dreaming about working for yourself full time, keep working towards your goals. The sky is the limit!
To shop and learn more about our clean burning burning, small batch Soy Candles: Shop Online 
Or learn where you can shop local: Shop Local
- Farrah | Canapa Candle